Read Time:
2 Minute, 55 Second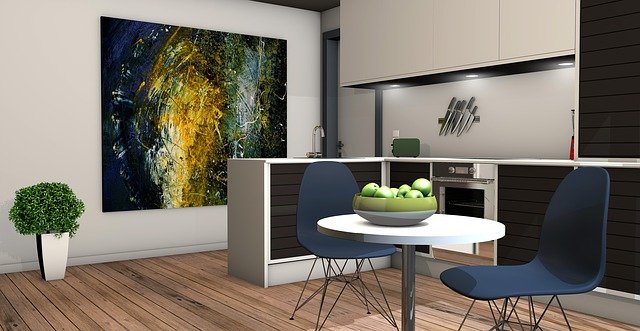 You Are At The Centre Of The Kitchen Design
There are many reasons to design a bespoke kitchen in your home. You should tell the designer what you need from the room before they design the kitchen. In fact, a bespoke kitchen design should represent more than your family requirements and include your personality and lifestyle in it. The designer will want to know how you are going to use the room day-to-day and how it may differ on special occasions. Are you planning to cook as a couple? How many people are supposed to use the room? Do you have kids or pets?
Simple practicalities such as your ability to reach all the cupboards and your specific requirements including any disabilities in the family should be considered when designing the kitchen.
Whether you are fed up with your current kitchen or you just got a new oak staircase and now decided you want to get a new kitchen fitted carry on reading to find out why you should get a bespoke kitchen.
Practical solutions
No two kitchens will be the same since no two homes are the same. In fact, a bespoke kitchen will ideally fit into the space you currently have. Awkward spaces, supporting columns, or uneven walls can become a real headache for a standard kitchen. But with a customised approach, you will be able to make the most of these features when designing the kitchen.
Maximising Space
Storage space is a priority for most homeowners. The kitchen equipment you currently have and how you use it play a crucial role when designing the kitchen. Every item you have should be given its own space – whether you display it or just tuck it away. A handmade kitchen provides limitless storage possibilities. All the units of the kitchen are fully customised to meet the needs of the client. In fact, various configurations of shelves, cabinet drawers, dispenser units, drawer partitions, and pull-out shelves can be tailored to suit your personal and functional needs.
Colour Matching To Your Poodle!
There are different trends when it comes to the latest kitchen colour schemes. Blues and greys are the current favourites with traditional natural wood textures. The most important thing about a bespoke kitchen is that you don't have to limit yourself by the current trends or what the high street decides to stock.
Finishing Touches
Bespoke kitchens really stand out from the crowd due to their small details. The designer will take into consideration every aspect of the room to design the kitchen to suit your needs and budget. Our designers are not limited to using just one supplier for kitchen accessories including flooring and cabinet handles. In fact, we will make sure that every single aspect of your kitchen is suited to your needs.
Lighting is an important aspect of any modern kitchen – whether it is task lighting, ceiling lighting, or strips of colour-change lights. Electric sockets aren't just for kitchen appliances. They are needed near seating areas to charge mobile phones and keep them out of sight. A good kitchen design will look at smart technology and how to incorporate such controls into the room.
Smooth & Simple Installations
We will design and assemble your custom kitchen in our workshop and install it on-site. Our craftsmen will be in your home for a couple of weeks to do the needful since it isn't a quick job. But the results will certainly be worth the wait!