Read Time:
3 Minute, 15 Second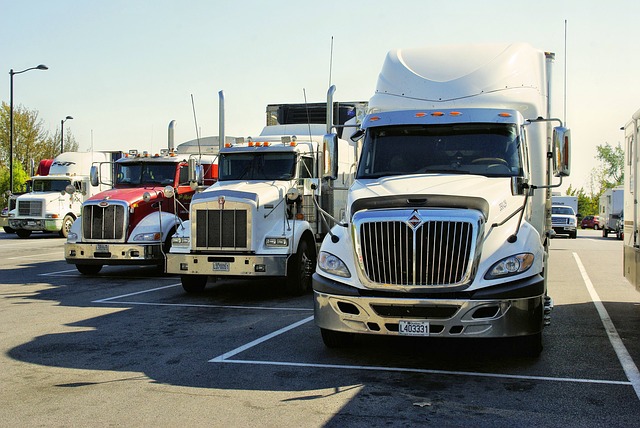 On the outside, truck driving might seem like an easy and glamorous job. However, you'd be very mistaken to believe so. Commercial truck driving isn't something that many people can successfully pull off. What makes it even harder is the many myths and misconceptions surrounding HGV drivers. Many people don't realize that the trucking industry is one of the key drivers of our economy, and it plays a very critical role in the smooth running of our entire society. Despite their great efforts and important role, truck drivers largely go unnoticed and unappreciated. In this regard, we've decided to highlight and quell some of the most prevalent misconceptions about HGV drivers.
1. All Truckers are Male
Truck driving, just like IT and construction, is widely viewed as a male-dominated field. However, over the past few years, there has been a significant increase in the number of female truck drivers in the UK and around the globe.
While women accounted for just 5% of commercial vehicle license holders in 2019, this group is steadily growing with more and more women choosing a career in this field. As a matter of fact, the fact that women are flocking this male-dominated industry has been making headlines over the past few years. And with the demand for HGV drivers at an all-time high, more and more women are incentivized to join the trend.
2. Drivers aren't valued
Not many people realize or truly appreciate how important truck drivers are, given that they are often working behind the scenes. They are the unspoken driving force behind UK businesses. All the businesses you know heavily depend on HGV drivers. If HGV drivers disappeared today, the population would starve and there would be nothing to buy at all. Giant businesses like Amazon would collapse. It should come as no surprise that in 2022, truck drivers are considered essential workers. We all need these heroes to keep the economy thriving. If you are looking for an impactful career choice, then truck driving is your answer. Truck drivers ensure that millions of people have access to food, clothing, petrol, and other key essentials. People are starting to take truck driving more and more seriously and are viewing it as a way of making a real difference.
3. Anyone can drive a truck
While with adequate HGV driver training anyone can become a truck driver, it isn't a job for everyone. Being a successful HGV driver involves more than just having the right training. You'll find that some people are more suited to HGV driving than others. Being a truck driver is an enriching career with numerous benefits. However, you also need to keep in mind that it also comes with its fair share of challenges. If you are considering a career in HGV driving, we suggest that you check out a few online trucker forums and consult experienced drivers on the ups and downs of truck driving. If you are thinking of becoming an HGV driver then you might want to make yourself familiar with the hgv hazard perception test.
4. Truckers aren't safe on the road
HGV drivers undergo extensive and ongoing training to ensure the safest driving practices. An HGV driver is one of the most advanced and safety-conscious drivers on our roadways today. Keep in mind that they also have to undergo regular drug tests, of which failure means loss of employment and future career opportunities. And even if you are among those who diligently abide by the rules, you will always be constantly monitored through a little black box on your cab. The tachograph records data of when a driver is driving, how long, when they take a break, and how long they spend in between shifts. All things considered, truck drivers are perhaps the safest, most advanced, and closely monitored drivers in the UK, besides emergency services drivers.