Read Time:
2 Minute, 55 Second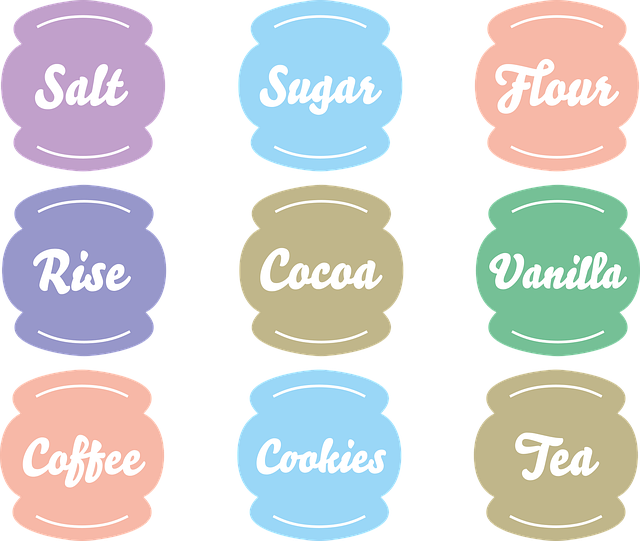 The guide is designed to help analyse food labelling regulations in the region concerning organic labelling standards, nutrition, and allergens. It is important to be aware of these updates and make sure the upcoming legislation for food labelling is kept in mind. This is now known as Natasha's Law.
Labelling for Allergens
The premise is to have pre-packaged food items come with labels to cite fourteen allergens that could possibly be in them. They have to be easy to read on the packaging and listed clearly.
In the past, it was common food foods to not have any labels on them. This was common to see in various places including cafes and delis that would keep the ingredients out in the open. Now, this is not going to happen as the emphasis is on implementing Natasha's Law, which takes a look at labelling everything. Some people are shocked to find out all the different types of food labels there are out there like eco-friendly labels, embossed labels and even hot foil labels.
Understanding Natasha's Law
Natasha's Law is an updated regulation that has been cited by the UK for food labelling purposes. The idea is to have it ready to go heading into 2021 and make sure changes are implemented across the board in the nation. The goal is to help ensure a case such as the one involving Natasha Ednan-Laperouse does not happen. This was an example of a situation that could have been avoided. Natasha went and bought a Manger baguette that had sesame seeds in it. She was unaware and allergic to the seeds. Since she didn't know there were sesame seeds in it, she consumed the baguette and passed away. Now the law demands all of these products to have their full list of ingredients listed on the packaging.
The FSA has become strict with its guidance when it comes to the foods that require labelling under Natasha's Law. This is a guide that was published in October 2019 to make it easier for businesses to transition with their new labelling.
Recognising Precautionary Allergen Labelling
Food labelling is designed to help people know when it comes to food allergies. The wrong ingredients can impact their health such as anaphylaxis.
It is important to look at specific products such as biscuits. These will now require stickers on the labelling to make sure the ingredients cite all possible allergenic contents.
What are the Allergens?
There are fourteen allergens that can be listed on the packaging. These allergens have to be listed whether the product was produced off-site or on-site.
The allergens include:
Eggs
Milk
Sesame Seeds
Lupin
Fish
Nuts
Peanuts
Molluscs
Soybeans
Sesame Seeds
Crustaceans
Gluten Cereals
Sulphites and Sulphur Dioxide
2016's Nutrition Labelling
It was in 2016 when there was an emphasis on labelling. There was a change in how things are done when it comes to pre-packed food. All of the nutritional requirements were to be listed except for specific products such as natural mineral waters and food supplements. Those specific products demanded separate standards.
It was also important for PARNUT foods to work within specific nutritional requirements. These products included total diet replacement foods, medical food products, baby formula, and baby food.
It is also important to note there was specific nutritional information when it comes to packaging. This helps understand what is voluntary and what is not when it comes to the front of the packaging. The goal is to consider what customers require when it comes to their consumption needs.