Read Time:
3 Minute, 8 Second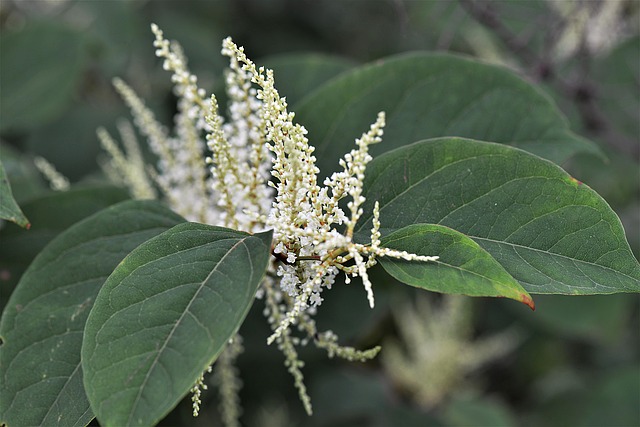 Japanese knotweed spreads quickly and is known for dominating the space wherever it gets an opportunity to grow. It is a controversial plant that often leads to serious depreciation of property and is often a cause of conflict among neighbors. It generally grows in big patches and nearby plant life finds it difficult to compete with this quick-growing plant. Thankfully, it's not that difficult to identify which means homeowners can quickly get working on finding a solution to remove this plant as soon as it is discovered.
There is a lot of information available on the spreading of Japanese knotweed and the actions one needs to take if they find knotweed in their newly bought property. However, there isn't a lot of information available on how this plant first got into the UK. This plant has an interesting history and it helps you understand the reasons for its flourishing in the UK. It will also help you learn things about dealing with invasive plant species.
The Origin of Japanese Knotweed
As the name suggests, this plant has its origins in Japan. It can also be found in Korea and China. It is one among many plants that grow on the sides of volcanoes. It grows quickly in japan where it also benefits from a vast system of underground rhizomes. It does have some natural predators which keep its growth in check, in its native environment. Some of these predators are insects and fundi. There are also other plant species in its native environment that are likely to be much more hostile as compared to the competing plant life in the UK. Different knotweed specialists offer different types of insurance back guarantee to make yourself familiar with this see knotweed removal guarantee.
Maarten Houttuyn, a Dutch naturalist, originally discovered this plant in the 18th-century and called it Reynoutria japonica, which is the name by which it is known today. The records of this original discovery got lost for quite some time. This is why this plant found a new name after some 150 years when European botanists started exploring Japan. It got its new name, Polygonum Cuspidatum, which was given by Philipp von Siebold a Bavarian botanist, and his partner, Zuccarini. Only at the turn of the 20th century, Makino, a Japanese botanist, find that both these plants were the same.
Journey of Japanese Knotweed to the United Kingdom
Japanese knotweed reached UK shores in 1850. Philip von Siebold brought it with him in 1850 oblivious of the impact it could have in a completely new environment. It was a different time and at that time, upper classes took a huge interest in botany and the cultivation of plants. The research trips of botanists such as Siebold were funded by them shipping new plant species to the nurseries on the European continent. These nurseries would then cultivate these new plant species and sell them to botanical gardens or commercial nurseries across the globe.
The Reason for Importing Japanese Knotweed to the United Kingdom
It must be clear by now that this invasive species was brought to the UK for botanical cultivation and commercial sales. Siebold spent a lot of time in Japan and during his time there, he recorded and collected more than a thousand different plant species. He grew these species in his own garden which was on his research base Dejima which is an artificial island near the town of Nagasaki.
Siebold regularly boxed up a few samples to ship them back to the Netherlands which was his home. All these plants were then carefully grown and shipped to various botanical gardens in Britain and Belgium. Japanese knotweed arrived in one of such unmarked boxes at the Kew Gardens in London in 1850.