Read Time:
2 Minute, 55 Second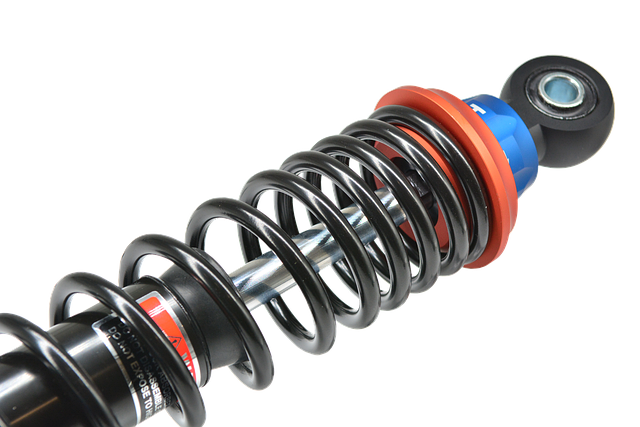 Shock absorbers are designed to dampen a ride of a vehicle or absorb the shock. Your vehicle undergoes a lot of shaking and bouncing when driving on roads, including speed bumps, potholes, fast stops and starts, and more. Shock absorbers also assist with smoothing out your ride so you do not bump your head on the roof of your car each time you drive over a pothole.
Shock absorbers operate by connecting springs to each wheel, through the axles and the frame. As you are driving your car, each of these springs bounces as you are travelling over different terrain. If this bounce is uncontrolled, the chassis responds to the action of each spring, which will cause your ride to become very bumpy. In addition to this, your tires will rebound differently from the springs, which would cause a situation that you would completely lose control of your vehicle if there were no shocks in your car. Shock absorbers make sure that the tires and springs are always in contact with a road surface.
Make Sure You Invest In The Correct Type Of Shocks
It is critical to make sure you buy the right type of shocks to match up to your vehicle. Shocks are available in various kinds including air shocks, gas shocks, heavy-duty shocks, standard shocks, overload shocks, and automatic level-control shocks. If you are unsure of the correct shocks to buy, I recommend having a look at Koni Suspension.
Here are a few tips you can use to make sure you are buying the right shock absorbers for your car:
Gas Shocks
These are usually provided as original shocks that come with your car. These shocks are made using nitrogen gas with oil-sealed that cushions the ride. These shocks last a lot longer on a smaller vehicle when compared to standard shocks since they are made to handle the extra bounciness that smaller cars tend to lean towards.
Standard Shocks
These shocks are also usually provided with a vehicle when you buy it. These products are standard and basic and do not feature any special features. Standard shocks usually won't last past 100,000 miles.
Heavy-Duty Shocks
These shocks have larger center-shafts, attachment points that are beefed up, and larger diameters than the standard shocks. These shock absorbers are designed for vans, SUVs, trucks, or vehicles that carry large loads. These shocks deliver a bit of a stiffer ride but once the load becomes heavier they start evening out.
Automatic Level-Control Shocks
These shocks use air pumps that when activated, level out the vehicle's weight distribution. They are typically only found in luxury vehicles. When driving with the car fully loaded with passengers or additional weight in the truck, the air pump will automatically add force to the shock-absorbers which will compensate for any additional load.
Air Shocks
These shocks tend to be more manual, though in nature they are somewhat similar to the automatic level-control shocks since air is also added to these shocks by a driver to dampen out the drive.
Overload Shocks
Also called coil-over shocks, these products have spring coils attached around the exterior of each shock cylinder. These coils help off-road vehicles like dune buggies and rock climbers to stiffen the reflex actions of the shocks.
There are many different styles and varieties of shock absorbers to choose from. Making sure you have bought the right ones is important for your type of vehicle.