Read Time:
4 Minute, 21 Second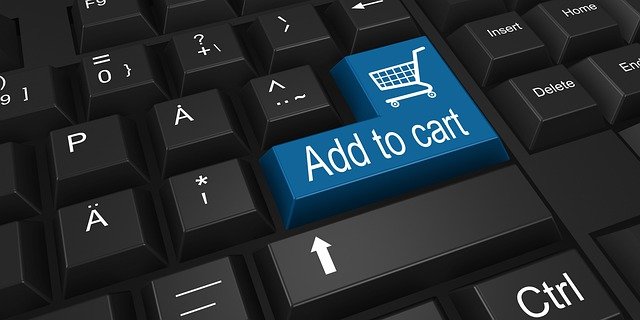 How To Properly Use Social Media For Your E-commerce Business
One of the very first things you need to do when you are looking to use social media for your E-commerce business is to figure out which social media platforms to prioritize. This is crucial because it will dictate your overall success with leveraging social media for your marketing efforts. Here are some of the steps you can follow if you aren't entirely sure how to pick.
Find Your Customers
The most important thing to do is to figure out where your customers are located. You need to think about your target market. Create a buying persona and go from there. You want to figure out what demographic your audience is and where they are spending the majority of their time online. That way, you can leverage the platforms that have a lot of your ideal persona spending time on it. For instance, if you are targeting someone younger, TikTok is the place to be. TikTok caters to a younger audience and a lot of brands targeting the younger generation are doing very well on the platform because of it.
Look At Where Your Competition Is Focusing
Your competition likely did a lot of research themselves. Likewise, they've been in business for some time. Because of this, they likely have a lot of useful information that you can leverage. Look to see where they are spending the majority of their resources on social media. This will give you a clue as to where you should be directing your efforts. Look to see where they get the most engagement. All of these things can give you a lot of information that you can use to your advantage.
Once you've developed a good marketing strategy that you can integrate into your social media marketing mix, you'll be able to get much more precise with the content you produce.
A lot of experts recommend that you create a comprehensive content marketing strategy that features a delicate balance between building your brand and generating conversions.
Brand Building Content
This is the content that you will want to craft that will showcase your brand and what it's all about. You need to create brand-building content that promotes the central theme of your brand and that uses your brand's voice. Your messaging needs to be consistent. Your brand-building content will be meant to reach as many target customers as possible and to foster a community online. A good brand that excels at this is Outdoor Voices. They do an excellent job of crafting a brand image and selling their products using this content.
Set Some Goals
You need to set some goals for your social media strategy. Now that you know what your competition is doing, what kind of results they are getting, and more – you want to set some attainable goals. These goals shouldn't be based on sales. After all, your audience will be brand new and you need to foster some trust within the community. Instead, you want to stick to creating goals that are based on measurable metrics like your follower count, likes, and engagement rating. All of these things will give you a good idea of whether or not your content is resonating with your audience.
Once you've figured out which channels you will be targeting, you will need to figure out what strategy you will be using.
You cannot simply create content and post it wherever you feel like it. Instead, you need to be diligent about what content you spend time producing and personalizing content for optimal conversions. Knowing which platform you will be posting on and the content they are looking for is key. If you would like more information on social media marketing for eCommerce then I would highly recommend you get in touch with a social media agency.
To deliver this type of personalized experience across various social media channels, you should be doing the following:
Listening
Perhaps most importantly, you need to be listening to your audience. You should be taking note of what your audience is saying about you and the competition. Track your conversations and figure out how the sentiment is changing (if at all).
Learning
You should be learning every day. You want to pay attention to what people are actively saying about your brand. Take that information and use it to your advantage. This way, you can make much more informed decisions regarding the creation and utilization of your brand content.
Engaging
Another thing you need to do is engage with your audience. This is one of the most important, but oftentimes the most ignored. You need to be having conversations with your audience. You need to be proactive about responding to complaints or negative sentiments as soon as they crop up.
Sales Activation Content
You need to create high-converting content. This is content that helps a prospective customer make a buying decision. Your content should be catered towards conversions. You want your warm and hot leads to make a buying decision in your favor. There are plenty of ways to do this. Storytelling is one of the best ways to create high-converting content.