Read Time:
4 Minute, 8 Second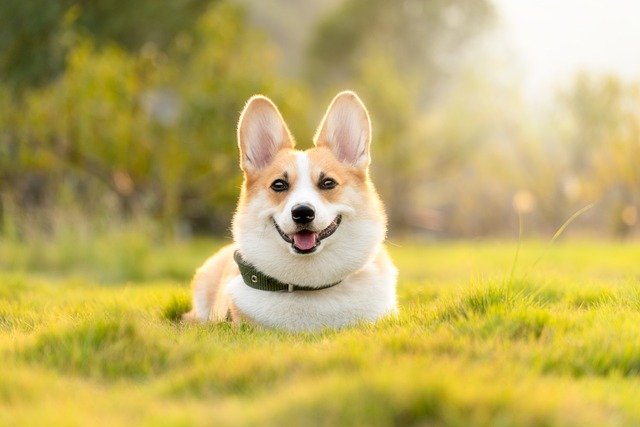 The saying that one man's meat is another man's poison also applies to dogs. The food that may be good for your dog may not necessarily be good for your neighbour's dog. When deciding the daily diet plan for your dog, the first to do is to first consult your local vet.
Domesticated canines are usually carnivores by nature but they sometimes eat omnivorous foods. According to Dr. Leigh from Your Vet Online, when coming up with a diet plan for your dog, you should consider its current growth stage as well as any medical complications that your dog may be facing. Ideally, its daily diet plan should be both complete and balanced.
If you own a dog, you can feed on a diet that consists purely of kibble or you can mash this diet with some rice, vegetables, raw meat or fish.
Dogs love meat just like the next canine. As a pet owner, you can choose to feed your dog raw meat – which is entire acceptable, but there are certain important considerations you should keep in mind according to Dr. Leigh.
For starters, Dr. Leigh advises that you feed your pet human-grade meat since some of the pet meat available in the market may contain preservatives which may cause negative health complications once consumed. Further, he urges that when feeding your pet, you should ensure that your pet's food and feeding conditions are as hygienic as possible since it is possible for your pet to contract food-borne bacterial infections such as salmonella or campylobacter poisoning.
Additionally, should you choose to feed your pet raw foods, you should ask a vet nutritionist to help you formulate a diet plan. This is crucial since without the right expertise, it can be hard to formulate a balanced nutritional plan with raw foods for your pet's stage of growth and existing medical complications (if any).
Another great food option for your dog is a small portion of cooked meat such as a lamb or boiled chicken. However, you should avoid giving your pet bones that have been cooked or any other food materials that may contain harmful substances such as onions or onion sauce in the cooked meal. You can also feed your dog vegan dog treats, if you are considering this , have a look at what W'ZIS can offer.
You can also consider feeding your dog tinned salmon, tinned tuna or tinned salmon as an occasional treat given that fish meat is expensive but carefully check any fish for bones before feeding it to your dog.
Dr. Leigh also advises that you should consider adding some grated carrots or cooked pumpkin to your dog's diet. This is because most dog foods do not contain a lot of fibre. Grated carrots and pumpkins will help increase the amount of fibre in your dog's diet which will have the effect of improving their bowel health.
You should also consider feeding your pet some bones. Bones usually help remove any plaque that may be forming on your dog's teeth. However, remember too much of anything is poisonous. Just one or two bones per week should be sufficient for your dog. When choosing bones for your dog, ensure that they are large enough not to fit into your dog's mouth. Further, you should only feed your dog raw bones since cooked bones can splinter in your pet's mouth and cause internal damage or intestinal obstruction.
How Much Food Should You Feed Your Dog?
The ideal amount of food to feed your dog will depend on several factors such as its breed, size, age, and how often your pet exercises. When feeding your dog, your goal should be to ensure that your neither overfeed nor underfeed the pet. If you are unsure about how much food you should give your dog, consult your vet first. To determine the most ideal portion to feed your dog, your vet will first assess its condition and general condition among other critical factors.
If you are looking to determine the size and weight of your dog, it is advisable to consider the shape of the canine rather measuring its actual weight. When crafting a diet plan for your dog, your overall goal should be to maintain a lean pet. If you want to know if you have a lean pet, you should be able to see a well-defined waist as well as feel the ribs of the canine if you run your fingers firmly over its side. If you cannot feel these in your pet, it is a pointer that you seriously need to consider putting your pet on a diet. Remember that obesity in dogs has been linked to serious health complications such as osteoarthritis as well as decreased longevity.
Lastly and most importantly, you should ensure that your dog stays hydrated at all times. This means ensuring that your pet's water bowl is filled up at all times and changed daily.